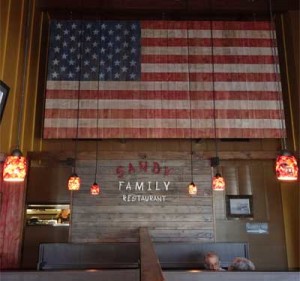 Sandy Family Restaurant is open for Breakfast, Lunch, and Dinner, and serves Breakfast ALL DAY!
Private banquet room available, simply call to make your reservation.
Convenient Hours
Mon – Thu: 6:00AM – 9:00PM
Fri – Sat: 6:00AM – 10:00PM
Sun: 6:00AM – 9:00PM
Call Ahead
We are open to all walk-ins, but if you have a larger group, we can be better ready for you if you call ahead.
Likewise if you want to get your food to go!
Phone: 503-668-9933